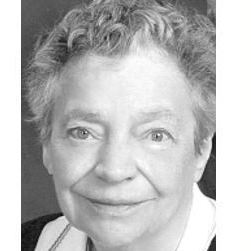 Mildred E. Lynch
Mildred Lynch always wanted to be a nurse. Growing up during the Great Depression in Harvester, Missouri she watched her grandmother, who was a midwife, provide critical care. Mrs. Lynch was not able to go to college, as she married young and had four children. Yet, she did a great deal of volunteer work at Christian Northeast Hospital and encouraged her children to volunteer at Missouri Baptist Hospital. She also helped support her family by working in the billing department of Stix, Baer & Fuller.
Mrs. Lynch's first husband died in 1968 when her children were teens. She was a widow for 5 years, then married Ralph Lynch, also a widower. Married for 37 years, Mildred and Ralph were very involved in their church and community, volunteering to help and care for others whenever they could. Mr. Lynch was born in Granite City, Illinois and attended Washington University. He served in the Navy and spent his career as an engineer with Union Electric Company and then McDonnell Douglas, designing airplanes and working on large computer systems.
After Mr. Lynch's passing in 2010, Mrs. Lynch's children encouraged her to set aside money in her will to create the Mildred E. and Francis R. Lynch Scholarship Grants. She designated the renewable scholarship grant for "nursing students of good moral character, in need of financial aid." Since the Lynches were so involved with their church, The Scholarship Foundation will make special effort to encourage applications from qualified students who are members of the Chapel of the Cross Lutheran Church in north St. Louis County.
The Scholarship Foundation is honored to carry out Mrs. Lynch's desire to help nursing students live the dream that she was denied. Her children are very excited about the legacy their parents are leaving. They want to be sure that scholarship recipients learn about the Lynches, so they know that these were people who worked hard and tried to make the St. Louis community a better place, even after they were gone. Mrs. Lynch's daughter, Barb Northington, is a nurse and knows first-hand what a difference this scholarship will make. "We are facing a shortage in the field of nursing in this country – in nurses, nursing students, and nursing faculty. Our hope is that our parents' legacy will contribute to a solution."