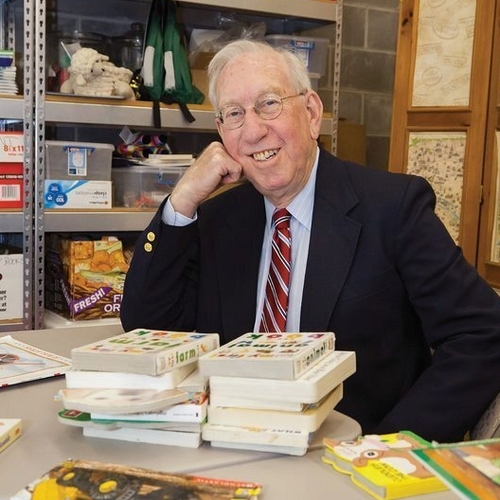 Sandy Jaffe Memorial Booksource Scholarship
Sandy Jaffe was a book lover and entrepreneur who was extremely generous and tremendously humble. In 1974, he assumed operations of Paperback Supply, a wholesale book distributor, with the belief that since he loved to read and wanted to run a successful business, it was a perfect match. A veteran and the grandson of Eastern European immigrants, Sandy grew up working in their clothing store. His views on family and teamwork informed the way he ran his own business, which he grew on a foundation of following the Golden Rule and always Doing the Right Thing. Nearly 50 years later, these philosophies still guide decisions at the company Sandy founded. Now called Booksource, it is the premier provider of authentic children's literature to schools across the country.
The Sandy Jaffe Memorial Scholarship was created by Booksource leadership to honor Sandy's legacy of valuing education and literacy and investing in employees and their families by providing outstanding benefits. Sandy and his wife, Marcia, an educator, both graduated from the University of Illinois Urbana-Champaign and were proud that all three of their children also graduated from college. The Sandy Jaffe Memorial Scholarship provides renewable, needs-based, undergraduate tuition assistance to children of Booksource employees.