Hillman Family Foundation
The Hillman Scholars Program was established in 2015 by the Hillman Family. This scholarship fund was created to provide financial assistance for College Bound St. Louis students applying to college. The Hillman family's vision is to provide gap funding for selected...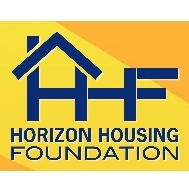 Horizon Housing Foundation
The Horizon Housing Foundation provides affordable housing to families and seniors in Missouri and Georgia. Created in November 2000, Horizon also provides resources to its residents which help them become financially stable and improve their quality of life....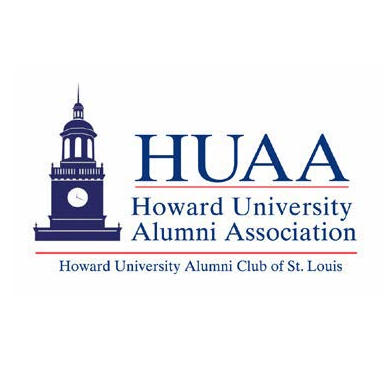 Howard University Alumni Club of St. Louis
The Howard University Alumni Club of St. Louis serves the Bison community of Greater St. Louis.
JMS Charitable Foundation
JMS Charitable Foundation is a philanthropic foundation which strives to make a difference towards the betterment of humanity. The foundation is committed to improving lives through education and human services.
John F. and Margaret H. Armstrong Engineering Scholarship
Engineering played a role in both of my parent's lives and in their honor I dedicate this scholarship. Margaret Armstrong graduated from the University of Texas Austin in 1945 with a degree in Aeronautical Engineering. She worked as an engineer at Curtiss Wright...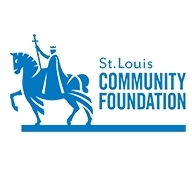 K. Ann Dempsey
Dr. Dempsey is a native of Wisconsin. She holds a BA from Lawrence University, an MA from the University of North Carolina at Chapel Hill and a PhD from Saint Louis University. She joined the faculty of St. Louis Community College at Florissant Valley in 1966 and...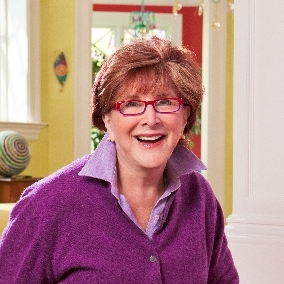 Karen Kalish, Troublemaker of the Best Kind
Serial social entrepreneur Karen Kalish established this scholarship opportunity to encourage troublemakers of the best kind, people who identify injustice and work mightily to affect positive change. Karen, founder of nonprofits Operation Understanding DC, Cultural...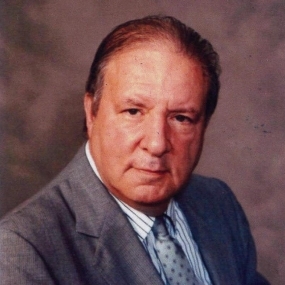 Ken and Lois Marshall
Born in St. Louis in 1926, Richard Lawrence 'Larry' Carp was a man of many interests. Educated in St. Louis, Paris, and Geneva, Switzerland, Dr. Carp was keenly interested in public affairs and the law. After interning in the legal division of the United Nations, he...

Lefton Family
To celebrate Morris Lefton founding Metal Exchange Corporation in 1974, Mike Lefton, current Chairman and CEO, approached his mother, Marlene, and his two sisters about establishing a scholarship to honor the memory of her husband and their father and to celebrate...

Magellan Health
Magellan Health established two scholarship programs for the children of their employees. The René Lerer Community Spirit Scholarship is in recognition of former CEO René Lerer's unparalleled commitment to Magellan's "culture of caring" and for his dedication to...
Marita Malone
Dr. Marita Malone is a retired Special Agent and Supervisory Special Agent in the Federal Bureau of Investigation. Subsequent to her retirement from the FBI, she was a lecturer at Southern Illinois University-Edwardsville and University of Virginia-Charlottesville,...
Marjorie E. Chapman
Marjorie E. Chapman understood the power of determination and generosity. She grew up during the Depression on a modest Iowa farm, helping her family make ends meet any way she could. Thanks to a benevolent banker in her hometown, she was afforded the opportunity to...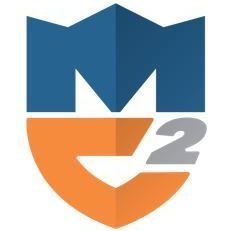 Midwest Cyber Center
It is incredible to see what can happen when a community comes together. The Midwest Cyber Center (MC²) was started in response to a needs analysis and feasibility study, commissioned by the Leadership Council of Southwestern Illinois, the U.S. Transportation Command...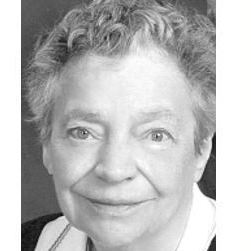 Mildred E. Lynch
Mildred Lynch always wanted to be a nurse. Growing up during the Great Depression in Harvester, Missouri she watched her grandmother, who was a midwife, provide critical care. Mrs. Lynch was not able to go to college, as she married young and had four children. Yet,...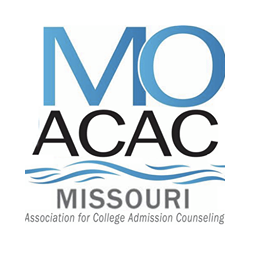 Missouri Association of College Admission Counseling
The Missouri Association of College Admission Counseling (MOACAC) is a non-profit organization consisting of admissions professionals, high school counselors, and educational organizations. Our association strives to help students and their families through the...
Missouri Scholarship & Loan Foundation
The Missouri Scholarship & Loan Foundation was created in 2010 and is a tax-exempt, nonprofit, 501©(3) corporation. The Foundation was formed by MOHELA to help make higher education more accessible and affordable for Missouri families. By providing scholarships and...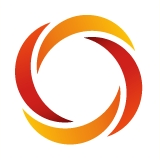 Normandy High School Scholarship
The Normandy High School Scholarship was envisioned by alumni from the Class of 1990 and continued with subsequent classes. Normandy alumni, friends, and area residents are proudly collaborating with The Scholarship Foundation to develop and fund The Normandy High...
Norwood Hills Charitable Trust
Founded as North Hills Country Club in the early 1920's, Norwood Hills Country Club was the first golf course in the area to plan for forty five greens, rather than the standard 18. Eighty years later, Norwood continues to go the extra mile to provide its members...

OCA- Asian Pacific American Advocates
OCA-STL is a local chapter of a national organization for Asian Pacific American Advocates. It is an organization to embrace the hopes and inspirations of Asian Pacific Americans. To learn more, please visit the OCA-STL website: oca-stl.org

Prosperity Connection
Prosperity Connection is a 501( c )3 designated nonprofit that was formed in 2010 to help individuals and families earn economic independence through financial education, community services, and low-cost banking options in an effort to improve their standard of...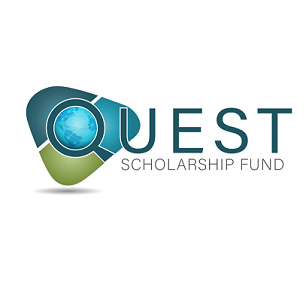 Quest Scholarship Fund Donors
Quest Scholarship Fund donors believe that learning, especially intercultural learning, is a basis for the growth of the individual and the betterment of schools, the local community and the worldwide community. Opportunities for intercultural learning should be...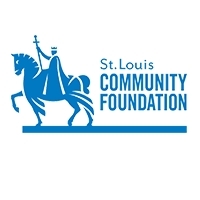 Rio Vista donors
The Rio Vista Scholarship was created by a St. Louis family dedicated to removing financial barriers for St. Louis students who have the drive to achieve a post-secondary degree.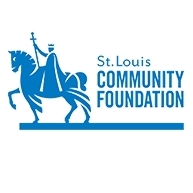 Rizziero and Asteria Memmolo
Rizziero and Asteria Memmolo were natives of Italy, Rizziero from near Naples and Asteria from a small village north of Rome. They met in Boston, married and raised their son, Ciriaco (Jerry) in Revere, Massachusetts. He worked in construction; she was a seamstress....
Ron & Christine Lemonds
Ron Lemonds started his 30-year Edward Jones career in 1966 as a financial advisor in Norfolk, Neb. After 15 highly successful years serving that community, he and his wife Christine relocated to the St. Louis home office, where Ron served as the firm's principal...
rootEd Alliance
rootEd Alliance launched in 2018 to address the most challenging obstacles to success after high school for students in rural America with advice, exposure and access to financial resources. The mission of rootEd Alliance is to clear a path to a stronger future for...
Royal Vagabonds Foundation, Inc.
The Royal Vagabonds, Inc. social club had its beginning in the early 1930s when a group of professional young men of color formed a social club. Their intent was to provide a higher form of social activities that were generally unavailable to men of color because of...
Scholarship for St. Louis Public School Graduates
The Scholarship for St. Louis Public School Graduates is dedicated to supporting students graduating from a high school within the St. Louis Public School District who wish to continue their education. Thanks to the generosity of an anonymous donor, the scholarship...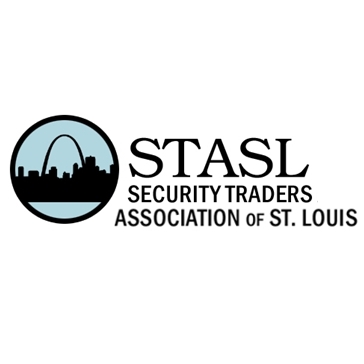 Security Traders Association of St. Louis Scholarship
The Security Traders Association of St. Louis (STASL) membership is comprised of more than 200 investment and trading professionals from around the St. Louis metro area. As an affiliate of the Security Traders Association, we represent 20 different firms involved in...
Soroptimist St. Louis
Soroptimist International is a worldwide organization dedicated to improving the lives of women and girls, in local communities and throughout the world. The Greater St. Louis Club was formed and has been active since 1973. Visit us on the web at...
Stewart G. and I. Renee Albert Scholarship
Stewart and Renee Albert grew up in New York City, attending the same high school, medical school and residency in New York, and did training at Washington University in Saint Louis. They have lived in St Louis since residency. They are appreciative of the grants...