JMS Charitable Foundation
JMS Charitable Foundation is a philanthropic foundation which strives to make a difference towards the betterment of humanity. The foundation is committed to improving lives through education and human services.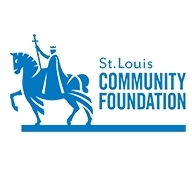 K. Ann Dempsey
Dr. Dempsey is a native of Wisconsin. She holds a BA from Lawrence University, an MA from the University of North Carolina at Chapel Hill and a PhD from Saint Louis University. She joined the faculty of St. Louis Community College at Florissant Valley in 1966 and retired in 1997. Dr. Dempsey served in the English Department as Chair and the last eleven years as the Honors Program Chair. She received the David L. Underwood Award in 1997 as well as the George Walters Award from Lawrence University.
When asked why she established the scholarship, Dr. Dempsey said, "Some of my most rewarding teaching experiences came while I was establishing and running the Honor Program at Florissant Valley. The Program utilized our fine faculty to give students an opportunity to go beyond a course syllabus and develop their own intellectual capacities. I established the Scholarship program to help students stay in the program. The money is intended for whatever the students need to do that, be it baby-sitting, books, or unexpected expenses."
Dr. Dempsey travels extensively and works at painting in water media and fusing glass on Sanibel Island where she spends winters.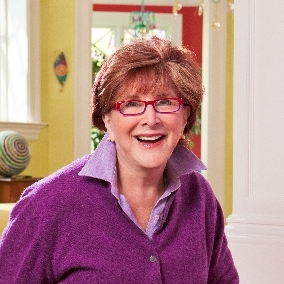 Karen Kalish, Troublemaker of the Best Kind
Serial social entrepreneur Karen Kalish established this scholarship opportunity to encourage troublemakers of the best kind, people who identify injustice and work mightily to affect positive change. Karen, founder of nonprofits Operation Understanding DC, Cultural Leadership, Books and Badges, and Home Works! The Teacher Home Visit Program, creates programs that work to improve literacy, eradicate racism and level the playing field for students living in poverty. She started this program to honor the life of her brother, Ralph, a St. Louis attorney who wrote and starred in a play about Branch Rickey, the executive who assured the desegregation of Major League Baseball by signing Jackie Robinson in 1945.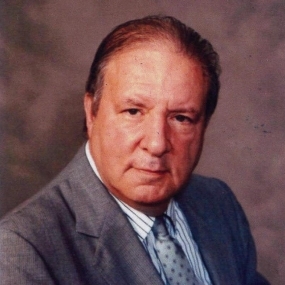 Ken and Lois Marshall
Born in St. Louis in 1926, Richard Lawrence 'Larry' Carp was a man of many interests. Educated in St. Louis, Paris, and Geneva, Switzerland, Dr. Carp was keenly interested in public affairs and the law. After interning in the legal division of the United Nations, he worked for the State Department's Young Officer Corps during his last year of law school. Dr. Carp served as an immigration attorney for over 40 years. He was passionate about his immigration work, because, as he noted in an interview in 2006, "It's important for people to be able to go from Country A to Country B to develop their fullest potential, ethically, morally and legally; to make a contribution to Country B they would not have made if they had not got there."
Dr. Carp's public service extended well beyond his work. He actively participated as a Commissioner and Vice Chair of the Missouri Commission on Human Rights, and on the Board of Trustees of the English Speaking Union, St. Louis Center for International Relations, George Engelmann Mathematics and Science Institute. He was instrumental in establishing the Academy of Science of St. Louis.
In addition to his interest in immigration, law, and science, Dr. Carp was a poet and composer. Although his songs were unpublished during his lifetime, he also wrote four full-length musicals, "For the Love of Adam," "The Red Ribbon," "Famous Last Words," and "God Knows," all of which have been produced.
Dr. Carp's sister and brother-in-law, Lois and Ken Marshall, established the Larry Carp Memorial Scholarship in his honor to assist immigrants (and children of immigrants) in pursuing degrees in STEM (Science, Technology, Engineering, or Mathematics) fields of study.

Lefton Family
To celebrate Morris Lefton founding Metal Exchange Corporation in 1974, Mike Lefton, current Chairman and CEO, approached his mother, Marlene, and his two sisters about establishing a scholarship to honor the memory of her husband and their father and to celebrate the company he built. Established in 2015, the Metal Exchange Corporation Morris Lefton Memorial Scholarship gives back to the people who made the company successful as it benefits the college-age children of Metal Exchange Corporation and their affiliated company employees who will attend college, university or technical schools in the United States.
Morris Lefton did not have a formal education but held a deep thirst for learning, a trait that inspired the family's creation of this opportunity for Metal Exchange families.

Magellan Health
Magellan Health established two scholarship programs for the children of their employees. The René Lerer Community Spirit Scholarship is in recognition of former CEO René Lerer's unparalleled commitment to Magellan's "culture of caring" and for his dedication to establishing the Magellan Cares philosophy. The Magellan Scholarship supports the children of employees who exemplify the company's values of integrity, accountability, knowledge, collaboration, caring, creativity and results.
Marita Malone
Dr. Marita Malone is a retired Special Agent and Supervisory Special Agent in the Federal Bureau of Investigation. Subsequent to her retirement from the FBI, she was a lecturer at Southern Illinois University-Edwardsville and University of Virginia-Charlottesville, and an assistant professor at Saint Louis University.
Dr. Malone was born in Germany and spent the first years of her life in an orphanage after the end of World War II. She was adopted by a family from Ferguson, Missouri and brought to the United States at the age of four. Dr. Malone is an accomplished author, having described her experiences in a memoir entitled My Mother, My Daughter. Dr. Malone is quick to explain that she understands first-hand the power of education, having received a scholarship that allowed her to progress in her studies. Both her work in criminal justice and her teaching at the post-secondary level have made her well familiar with the challenges young people face navigating their way beyond high school.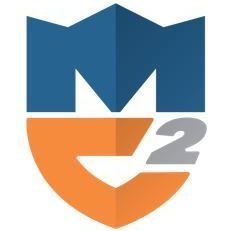 Midwest Cyber Center
It is incredible to see what can happen when a community comes together. The Midwest Cyber Center (MC²) was started in response to a needs analysis and feasibility study, commissioned by the Leadership Council of Southwestern Illinois, the U.S. Transportation Command at Scott Air Force Base (AFB), and conducted by the St. Louis Regional Chamber.
With the support of our Founding Sponsor, Aegis Strategies, and our Premier Sponsor, LMI, MC² has quickly established itself as a backbone organization grounded in Midwestern values that will lead the region to become a cyber ecosystem other communities will follow.
As we look forward, our ultimate goal is to continue our founding values and truly connect the region at all levels; academic, nonprofit, corporate, military, and government. With a subject as complex, and every-changing as cybersecurity, it takes everyone to work collectively towards one goal, increasing the regions cyber awareness!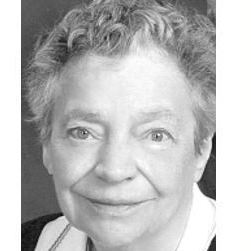 Mildred E. Lynch
Mildred Lynch always wanted to be a nurse. Growing up during the Great Depression in Harvester, Missouri she watched her grandmother, who was a midwife, provide critical care. Mrs. Lynch was not able to go to college, as she married young and had four children. Yet, she did a great deal of volunteer work at Christian Northeast Hospital and encouraged her children to volunteer at Missouri Baptist Hospital. She also helped support her family by working in the billing department of Stix, Baer & Fuller.
Mrs. Lynch's first husband died in 1968 when her children were teens. She was a widow for 5 years, then married Ralph Lynch, also a widower. Married for 37 years, Mildred and Ralph were very involved in their church and community, volunteering to help and care for others whenever they could. Mr. Lynch was born in Granite City, Illinois and attended Washington University. He served in the Navy and spent his career as an engineer with Union Electric Company and then McDonnell Douglas, designing airplanes and working on large computer systems.
After Mr. Lynch's passing in 2010, Mrs. Lynch's children encouraged her to set aside money in her will to create the Mildred E. and Francis R. Lynch Scholarship Grants. She designated the scholarship grant for "nursing students of good moral character, in need of financial aid." Since the Lynches were so involved with their church, The Scholarship Foundation will make special effort to encourage applications from qualified students who are members of the Chapel of the Cross Lutheran Church in north St. Louis County.
The Scholarship Foundation is honored to carry out Mrs. Lynch's desire to help nursing students live the dream that she was denied. Her children are very excited about the legacy their parents are leaving. They want to be sure that scholarship recipients learn about the Lynches, so they know that these were people who worked hard and tried to make the St. Louis community a better place, even after they were gone. Mrs. Lynch's daughter, Barb Northington, is a nurse and knows first-hand what a difference this scholarship will make. "We are facing a shortage in the field of nursing in this country – in nurses, nursing students, and nursing faculty. Our hope is that our parents' legacy will contribute to a solution."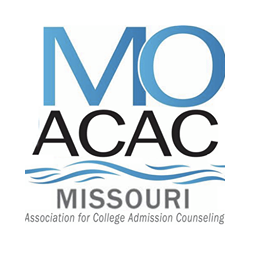 Missouri Association of College Admission Counseling
The Missouri Association of College Admission Counseling (MOACAC) is a non-profit organization consisting of admissions professionals, high school counselors, and educational organizations. Our association strives to help students and their families through the college selection process, enabling them to make sound, informed decisions on their future.
Missouri Scholarship & Loan Foundation
The Missouri Scholarship & Loan Foundation was created in 2010 and is a tax-exempt, nonprofit, 501©(3) corporation. The Foundation was formed by MOHELA to help make higher education more accessible and affordable for Missouri families. By providing scholarships and low-cost student loans, the foundation supports persistence to graduation from institutions of higher education by Missouri citizens. The Foundation's mission is to provide innovative products and services to help Missouri students, particularly those with insufficient financial resources, to prepare for, enter into and successfully complete higher education at Missouri institutions.
The Purdy Emerging Leaders Scholarship Program, named in honor of Allan Walker Purdy, is designed to provide merit-based scholarships to emerging leaders who are outstanding students and who have a need for additional resources for higher education. This scholarship supports candidates who demonstrate academic merit, strong leadership potential and exceptional character. Additionally, these students have a vision, are eager to make their contribution to the world and have the work ethic to bring their dreams to fruition.
Allan Walker Purdy was a leader. Born in 1914 on a farm near Macon, Missouri, he was the first in his family to attend a four-year college. Purdy worked in the University of Missouri's College of Agriculture before becoming the campus's first director of scholarships and student financial aid. He was the founding president of the National Association of Student Financial Aid Administrators and helped create the Missouri Higher Education Loan Authority, spending 20 years on MOHELA's board of directors. Purdy's leadership in the financial aid industry is unparalleled. He believed in using one's voice and knowledge to help students and families obtain higher education.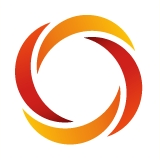 Normandy High School Scholarship
The Normandy High School Scholarship was envisioned by alumni from the Class of 1990 and continued with subsequent classes. Normandy alumni, friends, and area residents are proudly collaborating with The Scholarship Foundation to develop and fund The Normandy High School Scholarship for students graduating from Normandy High School. Supporters see this scholarship as a way of making an important economic investment in the school's future and celebrating the success of its students. Fund organizers encourage public support of the scholarship fund through earmarked donations to The Scholarship Foundation. More information can be found on The Scholarship Foundation's website here.
Norwood Hills Charitable Trust
Founded as North Hills Country Club in the early 1920's, Norwood Hills Country Club was the first golf course in the area to plan for forty five greens, rather than the standard 18. Eighty years later, Norwood continues to go the extra mile to provide its members with a full social experience for the entire family, from holiday events to daily dining to the swimming pool, fitness center and tennis courts.
In 2010, the Board of Directors of Norwood Hills Country Club created the Norwood Hills Charitable Trust ("Trust") for the purpose of presenting scholarships to full-time employees of Norwood Hills Country Club, their children and their grandchildren. The Trust is administered by an independent professional organization, The Greater Saint Louis Community Foundation.

OCA- Asian Pacific American Advocates
OCA-STL is a local chapter of a national organization for Asian Pacific American Advocates. It is an organization to embrace the hopes and inspirations of Asian Pacific Americans. To learn more, please visit the OCA-STL website: oca-stl.org

Prosperity Connection
Prosperity Connection is a 501( c )3 designated nonprofit that was formed in 2010 to help individuals and families earn economic independence through financial education, community services, and low-cost banking options in an effort to improve their standard of living and better their lifestyle. The organization strives to achieve its mission by deploying staff, volunteers, and resources to low-income communities throughout the St. Louis metropolitan area. As a part of its outreach, Prosperity Connection has committed itself to assisting adult students who are working to gain a degree from a two or four-year institution of higher learning.
In 2011 Prosperity Connection launched the Janice Mosby Scholarship Fund to provide much needed financial assistance to adult students, aged 23 years or older, who are pursuing a two-year or four-year post-secondary degree. Janice Mosby was a teacher and principal in the St. Louis Public Schools for more than 30 years. With a kind heart and gentle spirit, she dedicated her life to helping students in the community develop to their fullest potential. In addition to her career in education, Ms. Mosby was a founding Director of Prosperity Connection. Shortly after the creation of the organization, she passed away unexpectedly in late 2010.
To honor her memory, since 2011, a total of $35,000 has been awarded to 14 deserving adult students.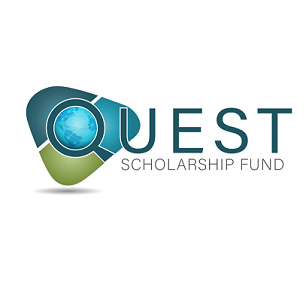 Quest Scholarship Fund Donors
Quest Scholarship Fund donors believe that learning, especially intercultural learning, is a basis for the growth of the individual and the betterment of schools, the local community and the worldwide community. Opportunities for intercultural learning should be accessible to all. The Quest Scholarship Fund aims to help high-achieving students from low-income families experience a life-changing opportunity to study abroad.
The AFS-USA Faces of America study abroad program offers students a scholarship that will cover 50% of program tuition when the other 50% is matched by local community-based organizations or funds. Until now, the St. Louis region has not participated in this valuable opportunity for our youth. The Quest Scholarship Fund was created to change this.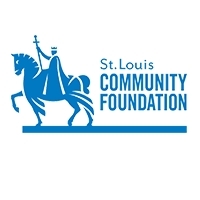 Rio Vista donors
The Rio Vista Scholarship was created by a St. Louis family dedicated to removing financial barriers for St. Louis students who have the drive to achieve a post-secondary degree.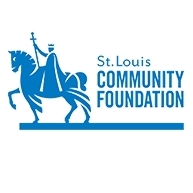 Rizziero and Asteria Memmolo
Rizziero and Asteria Memmolo were natives of Italy, Rizziero from near Naples and Asteria from a small village north of Rome. They met in Boston, married and raised their son, Ciriaco (Jerry) in Revere, Massachusetts. He worked in construction; she was a seamstress. Jerry was a model student at Malden Catholic High School and earned a place in the six-year medical school program at Boston University. He completed residencies at Boston City Hospital and St. Louis University Hospital. Dr. Memmolo opened a private practice at St. Anthony's Medical Center, specializing in general and vascular surgery and served as a general trauma surgeon at St. Anthony's. Engaged to be married on October 26, Jerry died in a car accident in the early hours of September 5, 2002 as he drove to St. Anthony's.
Mr. and Mrs. Memmolo wanted others to know about the extraordinary life Jerry led. They endowed the Dr. Ciriaco "Jerry" Memmolo Memorial Scholarship in loving memory of Jerry to support those students associated with St. Anthony's who aspire to improve their lives through education. The Memmolos wrote of Jerry, "His spirit, intellect, sense of humor, work ethic, integrity and strength of character won him the admiration of all. He was especially kind to those less fortunate and always took the time to acknowledge and get to know the hospital's workers – making himself a friend to housekeeper and nurse alike. His quickness to smile was his trademark. He always conveyed words of encouragement. Jerry's presence inspired others to do better. He made others happy just to be in his company." The values Jerry embodied throughout his life provide the guiding beacon for the mission of the memorial scholarship named for him.
Rizziero "Richie" Memmolo died February 18, 2010.
Ron & Christine Lemonds
Ron Lemonds started his 30-year Edward Jones career in 1966 as a financial advisor in Norfolk, Neb. After 15 highly successful years serving that community, he and his wife Christine relocated to the St. Louis home office, where Ron served as the firm's principal responsible for Equity Marketing. Ron served in that position until his retirement in 1995. Ron, who passed away at age 72, was a legend at Edward Jones. His analogies and sayings are still quoted to this day. He cared deeply about helping others and had these words printed on his business card: "Working at living, rather than living at work."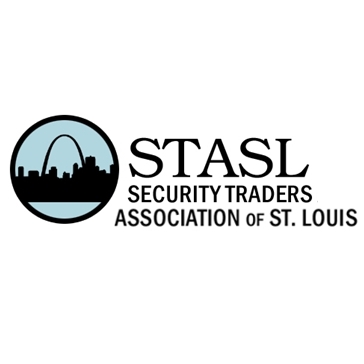 Security Traders Association of St. Louis Scholarship
The Security Traders Association of St. Louis (STASL) membership is comprised
of more than 200 investment and trading professionals from around the St. Louis metro area. As an affiliate of the Security Traders Association, we represent 20 different firms involved in the buying, selling and trading of securities.
STASL is committed to the following objectives:
 Provide members with educational opportunities such as seminars, conferences and training sessions relating to current issues facing the securities trading industry.
 Sponsor social and networking events to encourage members and other industry professionals to develop and deepen professional relationships.
 Support the St. Louis community through the funding of local charities and scholarships.
Soroptimist St. Louis
Soroptimist International is a worldwide organization dedicated to improving the lives of women and girls, in local communities and throughout the world. The Greater St. Louis Club was formed and has been active since 1973. Visit us on the web at www.soroptimiststlouis.com
Stewart G. and I. Renee Albert Scholarship
Stewart and Renee Albert grew up in New York City, attending the same high school, medical school and residency in New York, and did training at Washington University in Saint Louis. They have lived in St Louis since residency. They are appreciative of the grants and awards that made their careers possible and in turn have established the Stewart G. and I. Renee Albert Scholarship to support St. Louis area students in STEM (Science, Technology, Engineering and Mathematics) fields who will attend a Missouri college or university.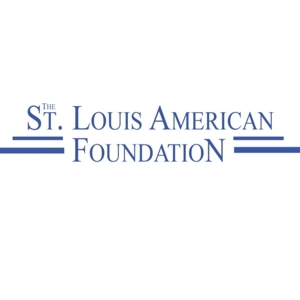 St. Louis American Foundation
Established in 1994, The St. Louis American Foundation is the 501c3 nonprofit arm of The St. Louis American newspaper. To date, The St. Louis American Foundation, along with its education partners, has fostered more than $4 million in scholarships for high-potential, local minority students, as well as community grants.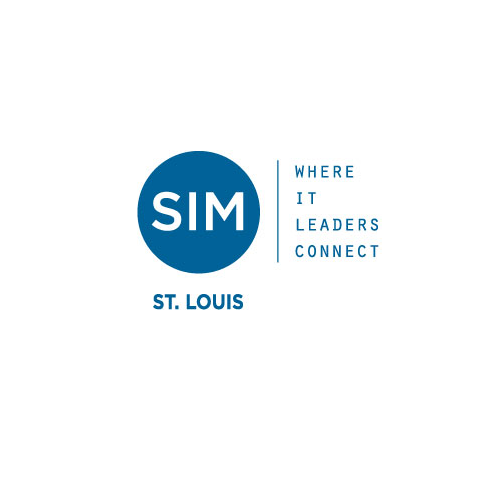 St. Louis Chapter of the Society for Information Management (SIM)
St. Louis Media History Foundation
The Joe Pollack Memorial Scholarship is proudly funded by the St. Louis Media History Foundation. The foundation established the scholarship in memory of Joe Pollack, one of St. Louis' most well known journalists who also served as a charter member of the foundation. Mr. Pollack came to St. Louis in 1955 when he was hired as a sportswriter for the St. Louis Globe-Democrat. In 1961 he became public relations director for the St. Louis Cardinals football team. Mr. Pollack then joined the St. Louis Post-Dispatch in 1972, where he worked for 23 years as a restaurant, film, and theater critic. After his retirement from the Post-Dispatch, Joe Pollack appeared regularly on radio and television shows, contributed articles to a variety of publications, and wrote dining books and a food and travel blog with his wife, Ann Lemons Pollack.
The St. Louis Media History Foundation is a nonprofit organization established in 2010 to preserve and advance St. Louis' media history, including radio, television, advertising/public relations, and print media. Foundation activities include seeking out historic media materials to make available for use at public institutions, organizing an oral history effort for media veterans to share their stories, and maintaining the St. Louis Media Halls of Fame.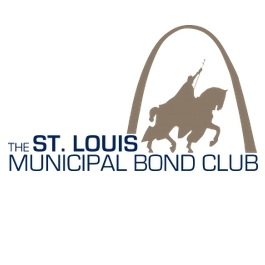 St. Louis Municipal Bond Club
The St. Louis Municipal Bond Club was incorporated in 1986 to encourage a spirit of cooperation among its members in the investment banking and municipal bond business. The Club works to promote and maintain high standards and principles in the conduct of the business, and to promote the social and educational welfare of its members and of the municipal bond community of metropolitan St. Louis.
The St. Louis Municipal Bond Club Clark and Mildred Cox Scholarship was established by The St. Louis Municipal Bond Club's members in 1995 to encourage academic excellence for its membership and their families. In 1999 the scholarship program received a significant gift from the Clark Cox Trust that allowed it to expand in scope and reach.
For a current member list, please visit their website here.
Susan Primm Thel
"I love and care about St. Louis and want to support St. Louis ever growing in being a healthy and supportive community for all its residents of all races and ethnic backgrounds". This philosophy is the driving force behind Susan Thel's decision to establish the "Fresh Start Scholarship". Susan's commitment to her community includes her time as a Peace Corps volunteer and Head Start teacher. She currently resides on the east coast where she worked for 42 years as a clinical social worker at Massachusetts General Hospital in Boston, but she grew up in St. Louis and comes back every year to visit. Susan feels, "Often we can all quite naturally become so involved in our own day to day world and worries. I feel a peaceful world needs all of us caring about and involved with each other in order to make a happy, supportive, creative community." The "Fresh Start Scholarship" reflects Susan's wish to continue to support the St. Louis community by supporting the Hi-SET and GED students further their education at post-secondary institutions. It is her hope that the young women or men who receive this scholarship will feel supported in their future work in the world.
Tammy Stratman Brown Charities
In 2004, Tammy Stratman Brown lost her battle with brain cancer. Through her generosity and forethought, Tammy Stratman Brown Charities was established. The foundation's primary mission is to honor her passion by benefitting cancer research, funding mission work and furthering education through scholarships.
The Archway (MO) Chapter of The Links, Incorporated
The Links, Incorporated is a women's volunteer service organization committed to enriching, sustaining and ensuring the cultural and economic survival of African Americans and other persons of African ancestry. Its legacy of friendship and service, which was first established by two friends in Philadelphia, Pennsylvania in 1946, has evolved into a premier international service organization with more than 12,000 members in 280 chapters located in 41 states, the District of Columbia, and the Commonwealth of the Bahamas.
The Archway (MO) Chapter was chartered in 1993. The Archway Chapter continues its commitment as an organization to educational, civic and intercultural activities. By way of its five program facets–National Trends and Services, International Trends and Services, Services to Youth, Health and Human Services, and The Arts–Archway provides service to the St. Louis Metropolitan community. Through these facets, the chapter has been most successful in its efforts to address issues and concerns that impact the quality of life of its members and the community.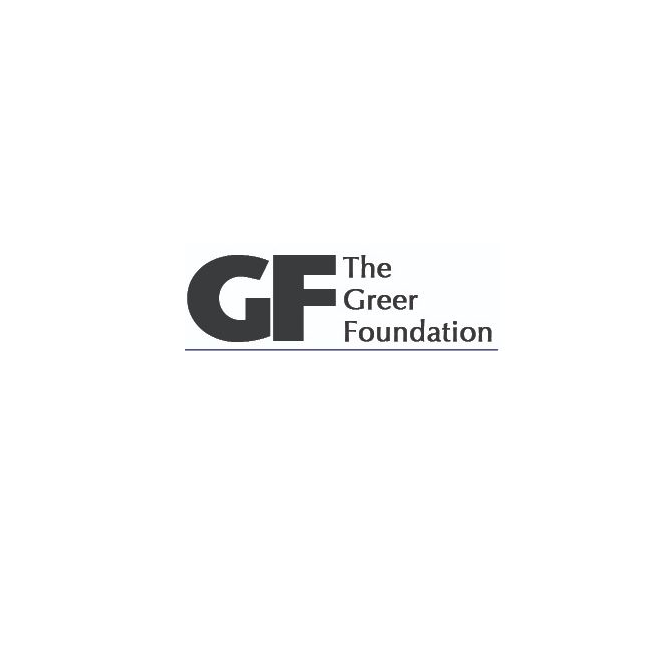 The Greer Foundation
The Greer Foundation seeks to support organizations that are committed to helping people improve their lives. In addition to financial support, we work with organizations to improve systems and services so that they can help more people and reach their goals. The Greer Foundation provides grants to higher educational institutions and nonprofit organizations that offer scholarships for students to attend college, trade school, or certificate programs with a focus on Science, Technology, Engineering, or Mathematics (STEM). The mission of the Greer Foundation is to support programs that address the root causes of violence, poverty and social injustice, protect the ecology of the earth, promote effective healthcare including psychological health and alternative medicine, and preserve indigenous spiritual and healing practices.