AABE
The American Association of Blacks in Energy (AABE®) is a national organization established in 1977 to ensure and enable the input of African Americans and other minorities in energy discussions regarding policies, regulations, technologies, and environmental...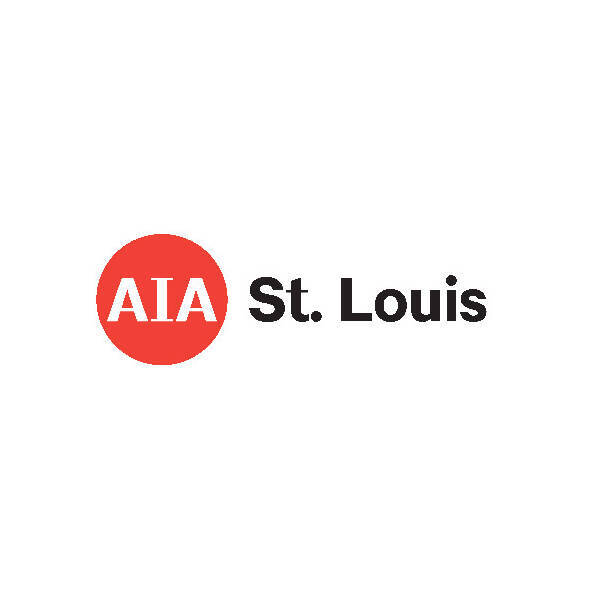 AIA St. Louis Scholarship Fund
The AIA St. Louis Scholarship Fund was founded in 1965 to support students from the greater St. Louis region pursuing a professional degree in the field of architecture. Today the Fund requires that its applicants, residents of the greater St. Louis metropolitan...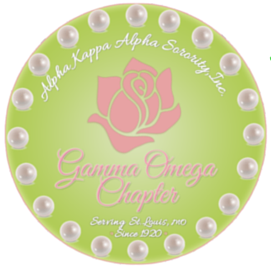 Alpha Kappa Alpha Sorority, Incorporated - Gamma Omega Chapter
Alpha Kappa Alpha Sorority, Incorporated is the first African American Sorority founded at Howard University on January 15, 1908. Gamma Omega Chapter, the third oldest chapter of the organization, was chartered in St. Louis, Missouri on December 2, 1920. The chapter...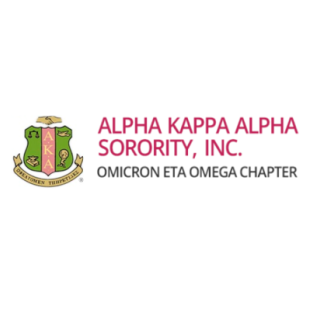 Alpha Kappa Alpha Sorority, Incorporated, Omicron Eta Omega Chapter and the Ivy Foundation of St. Louis
Founded on January 15, 1908, Alpha Kappa Alpha Sorority Incorporated ® is the first African American Sorority established for college educated women on the campus of Howard University in Washington DC. Since its chartering on May, 26, 1984, Omicron Eta Omega Chapter...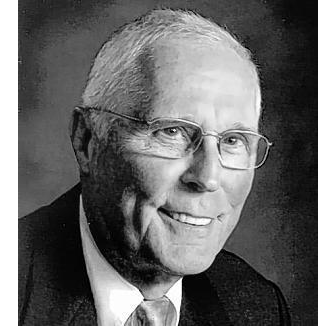 Andrew B. Craig Family
Andrew B. Craig was raised in Jasper, NY, a small farm town. He rose from management trainee to CEO of M&T Bank in Buffalo, where he worked for 26 years. He spent over a decade of his latter banking years at Boatmen's Bancshares of St. Louis, where he was Chairman....
Andrew Vidal Scholarship Fund
With assistance from the Alpha Iota Educational Foundation, the family and friends of Andrew Lee Vidal created this scholarship in 2004 to honor Andy's memory and his love of learning. Andy's legacy lives on through a fund that would make him proud, and provides...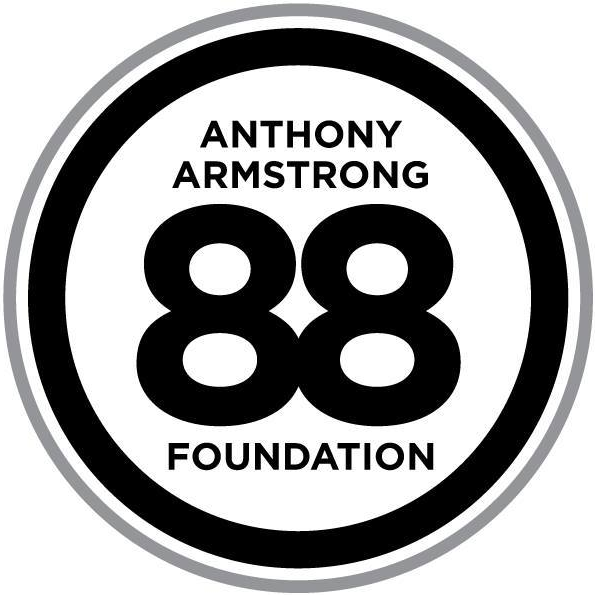 Anthony Armstrong 88 Foundation
The Foundation's mission is to honor and celebrate the life of Anthony Armstrong through scholarships bearing his name and thus offering opportunities of higher education to children otherwise unable to attend. Criteria for scholarships may include, but are not...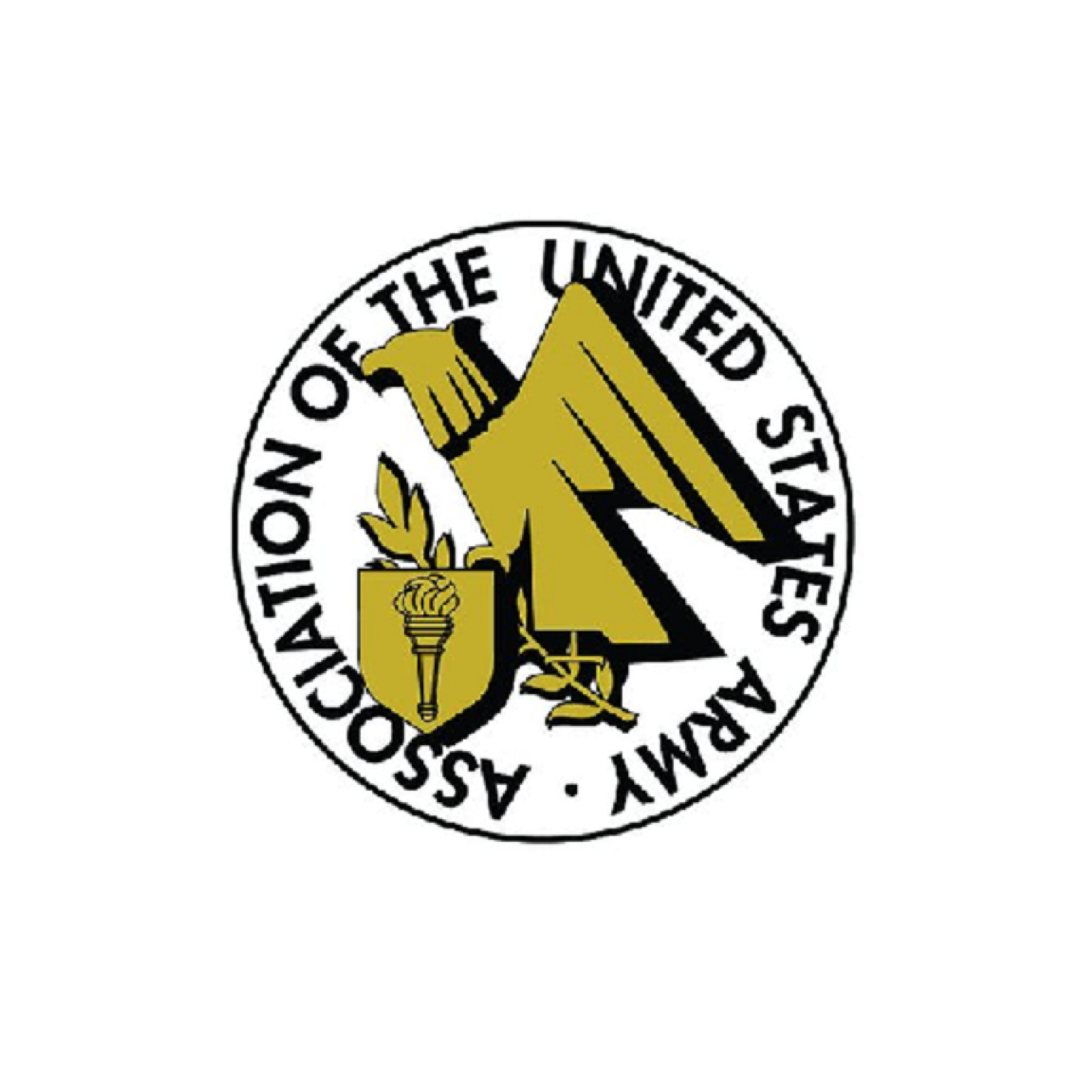 Association of the United States Army
The Association of the United States Army is a nonprofit educational and professional development association serving America's Total Army, our Soldiers, Army civilians, and their families; our industry partners, and supporters of a strong national defense. AUSA...
Ava's Grace Scholarship Program
Since its founding in 2010, Ava's Grace Scholarship has been breaking the cycle of incarceration through the gift of education. Through scholarships and a robust networking experience, Ava's Grace supports students who have, or have had, an incarcerated parent or...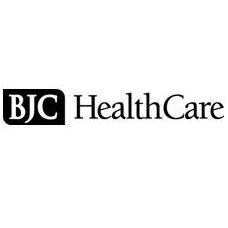 BJC HealthCare
The BJC Scholars Fund was established and funded by BJC HealthCare in response to community needs identified by the Ferguson Commission. It is administered through The Scholarship Foundation of St. Louis for college-bound high school seniors who reside in counties...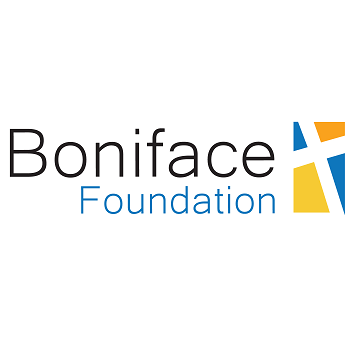 Boniface Foundation
The Boniface name is a tribute to the history of medical care provided to the St. Louis community by the Franciscan Sisters of Germany. The first hospital operated by the sisters was St. Boniface Hospital in south St. Louis, which was named for the parish that...
Butler's Pantry
To celebrate 50 years in business, Butler's Pantry established the Butler's Pantry Melinda Jackson Scholarship in 2016 to help ensure that team members and their families will benefit from undergraduate education. The scholarship honors Melinda Jackson's commitment...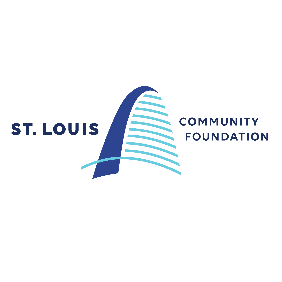 Campbell Family
This scholarship was created 2016 to honor the memory of John and Isabel Campbell by a member of their family. John founded Campbell Cereal, which became the Malt-O-Meal Company.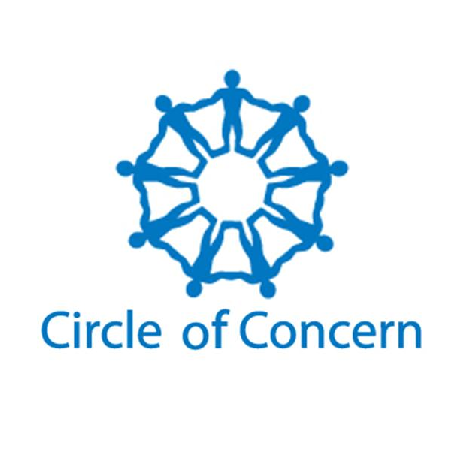 Circle of Concern
Circle of Concern serves west St. Louis County, a part of the St. Louis metropolitan area known for beautiful homes, corporate headquarters, good schools and a thriving business community. West County is also home to families that struggle every day to make ends...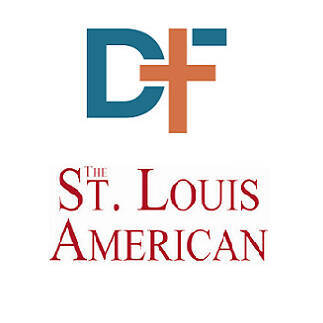 Deaconess Foundation & St. Louis American
The Deaconess Foundation Nursing Scholarship is proudly funded by Deaconess Foundation and is administered through The Scholarship Foundation of St. Louis with the assistance of The St. Louis American Foundation. Deaconess Foundation is a faith-based grant making...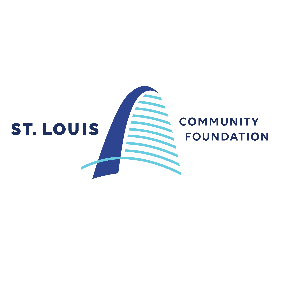 Donald Glen Barr
The Donald Glen Barr Scholarship Fund was established with a gift from the estate of Donald Glen Barr. Glen was born in 1921 on his family's farm, 5 miles west of Kahoka, Missouri where he made his home until his death. He graduated from Kahoka High School in 1939....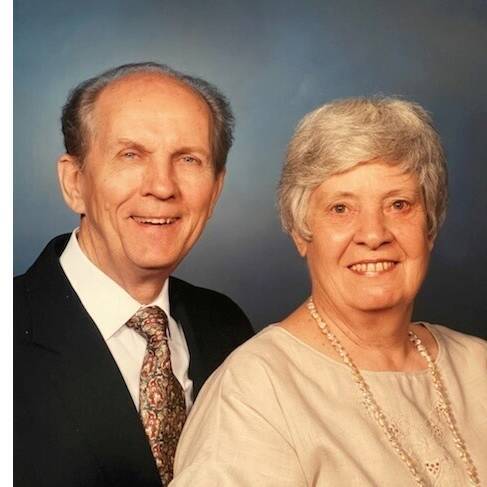 Doris and Milton Weller
Milton W. Weller lived in urban St. Louis Missouri and, as a young man, had a strong interest in nature and wildlife. He was fortunate to meet Morton A. Mitchell, a high school teacher who took an interest in Milton and invited him and his friends on field trips to...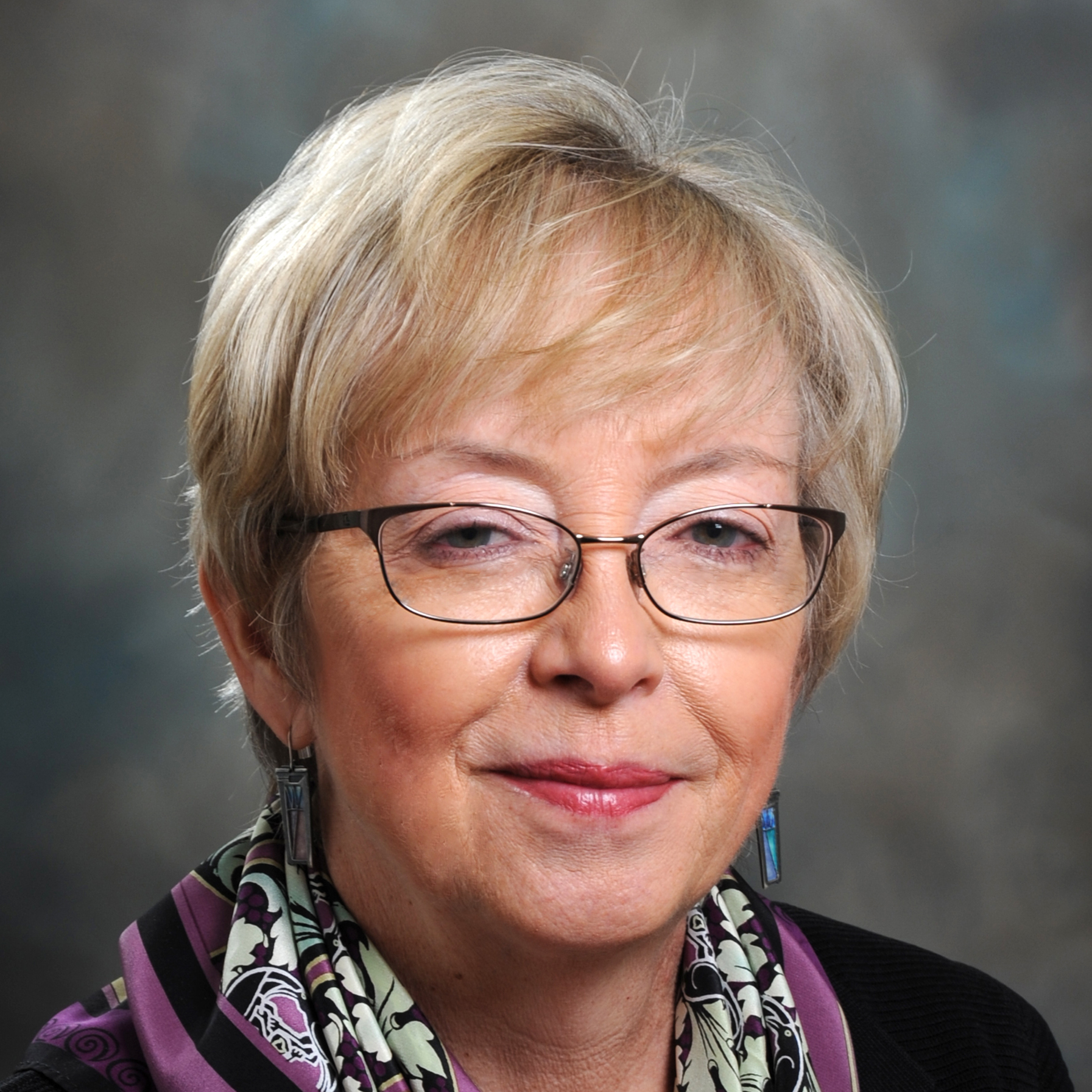 Dr. Patricia Potter
Dr. Potter established the Nurses for Ferguson Scholarship opportunity in 2014 to encourage minority students to enter the nursing profession. Pat Potter, RN, PhD, FAAN, retired in 2017 after a long career as director of research for patient care services at...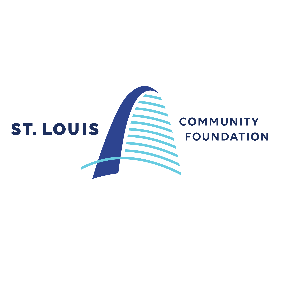 Edgar O. Zimmer
Edgar O. Zimmer supported hundreds of Monroe County youth with college scholarships for decades before his death on November 18, 2006 at 102. Edgar and Bonnie Zimmer recognized the potential of the youth of the community and the importance of education to assure a...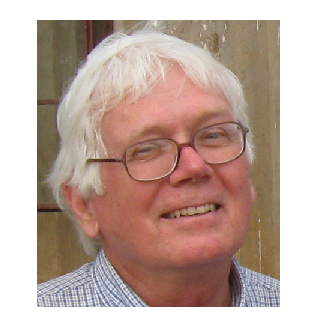 Edgar Schmidt
Edgar Schmidt had a lifelong career in education and believed strongly in the importance of education from pre-kindergarten to post-high school. He taught high school mathematics and science in suburban St. Louis, Los Angeles, and Kenya in East Africa. Following...
EHG Foundation
Tracy Hart, Dirk Elsperman and Wendy Guhr created the EHG Foundation Scholarship program in 2016 to help build futures for the Tarlton team by providing scholarship support for the educational aspirations of the children of employees.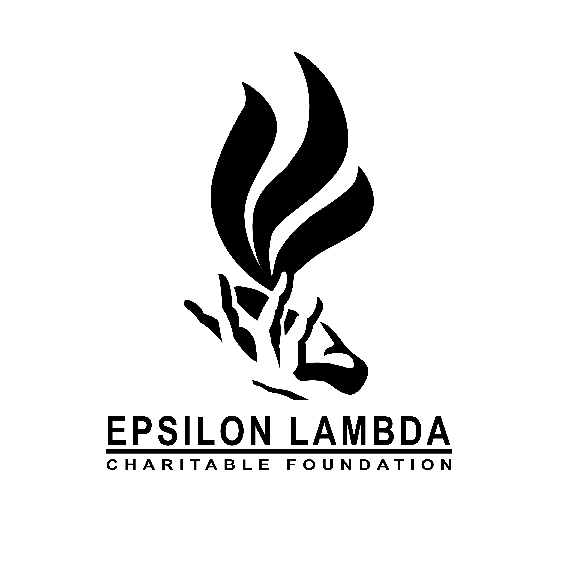 Epsilon Lambda Charitable Foundation and Alpha Phi Alpha Fraternity Inc, Epsilon Lambda Chapter
The mission of the Epsilon Lambda Charitable Foundation is to promote and uplift the education of youth and the advancement of communities. This is achieved through it involvement in various activities and initiatives. These activities are to support both the...

Equifax
Equifax is one of the largest consumer credit reporting agencies in the United States, providing consumer and commercial data and analytics to businesses, and helping consumers manage their credit information and protect their identities. Headquartered in Atlanta,... Ferguson-Florissant School District donors
Tributes, memorials and other generous gifts to support the students of the Ferguson-Florissant School District make these scholarships possible.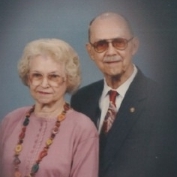 Fred E. Kiefer and Florence E. Kiefer
In 1997, St. Louis residents Fred and Florence Kiefer established their scholarship at the Greater Saint Louis Community Fund. It was their wish to be able to provide financial need based scholarships for St. Louis students in perpetuity. Based on their goals,...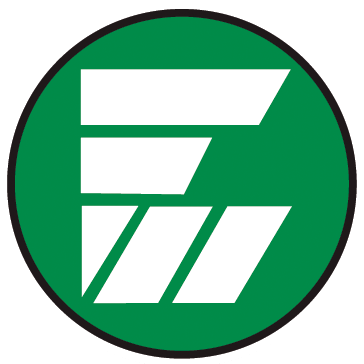 Fred Weber, Inc.
In September 1988, the Board of Directors of Fred Weber, Inc. established this scholarship program to honor the memory of the company's founder and the principles and values he exemplified in his business and personal life. Mr. Weber, who died in 1963, believed that...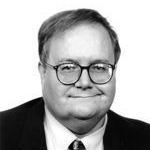 Friends and Colleagues of Neil Molloy
Neil Molloy served as Executive Director of the Housing Authority of St. Louis County from June 1993 until his untimely death in December 2007. Mr. Molloy ran the Housing Choice Voucher program that provides rental assistance to low income tenants and also the...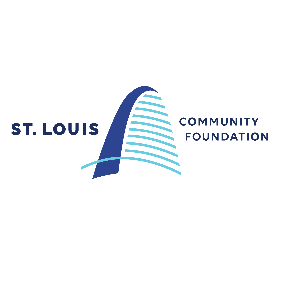 Friends of Saint Louis Municipal School of Nursing
The Friends of Saint Louis Municipal School of Nursing was established in 1954 to provide all manner of support to students in the nursing program that prepared nurses to work at City Hospital. The Friends' legacy lives on through this scholarship program...
Gerald Swope
Mr. Gerald Swope established this fund in 1925 as a memorial to his parents because of the sacrifices they had made to educate their children. The purpose of the fund is to assist worthy and exceptional graduates of public high schools in attaining a higher...
Glenn and Anne Moller
In 1968, Glenn and Anne Moller set up a private foundation as a memorial to their son, Glenn L. Moller, Jr. Known as "Clip" to his friends and family, Glenn, Jr. died while serving in Vietnam, but left behind memories of a fine young man who worked for three summers...