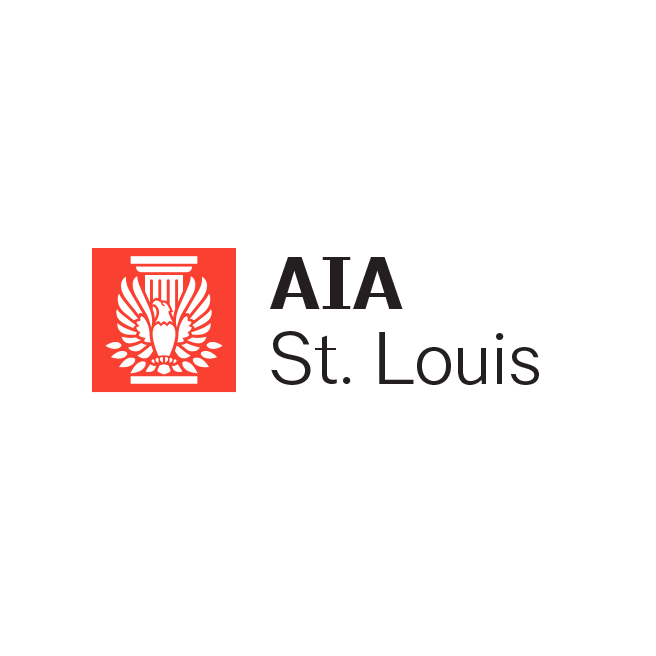 AIA St. Louis Scholarship Fund
The AIA St. Louis Scholarship Fund was founded in 1965 to support students from the greater St. Louis region pursuing a professional degree in the field of architecture.
Today the Fund requires that its applicants, residents of the greater St. Louis metropolitan region (Standard Metropolitan Statistical Area), be enrolled at a School of Architecture accredited by the National Architectural Accrediting Board (NAAB), the sole agency authorized to accredit professional degree programs in architecture.
Awards will be made by the Fund trustees in accordance with Fund guidelines to students who shall, in the opinion of the individual Trustees, be worthy and in need of assistance in order to obtain an architectural education. The judgment of the Trustees decisions will be final.
Each applicant is interviewed by a panel of trustees and may be required to provide his or her portfolio of work at the time of the interview. Students receiving grants must reapply for each subsequent school year.
St. Louis Scholarship Fund Trustees
Robert Winters, AIA (OWH, Inc.) Chair
John Berendzen, AIA (Fox Architects) Trustee
Grace Corbin, AIA (Christner Inc.) Secretary
David Polzin, AIA (Cannon Design) Trustee
Karl Grice, AIA, (The Grice Group) Trustee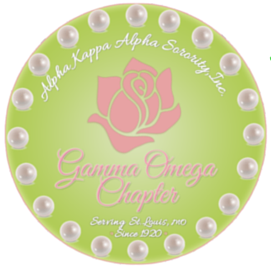 Alpha Kappa Alpha Sorority, Incorporated - Gamma Omega Chapter
Alpha Kappa Alpha Sorority, Incorporated is the first African American Sorority founded at Howard University on January 15, 1908. Gamma Omega Chapter, the third oldest chapter of the organization, was chartered in St. Louis, Missouri on December 2, 1920. The chapter strives to be of "Service To All Mankind" by providing college scholarships to high school seniors and being committed to numerous hours of serving the community.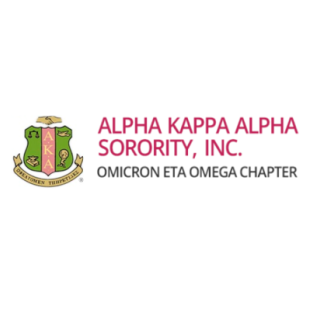 Alpha Kappa Alpha Sorority, Incorporated Omicron Eta Omega Chapter and the Ivy Foundation of St. Louis
Founded on January 15, 1908, Alpha Kappa Alpha Sorority Incorporated is the first African American Sorority established for college educated women on the campus of Howard University in Washington DC.
Since its chartering on May, 26, 1984, Omicron Eta Omega Chapter has offered numerous programs to be of 'Service to All Mankind' in St. Louis and the surrounding area. Those programming efforts enable Omicron Eta Omega to provide scholarships to deserving college bound high school seniors.
Andrew Vidal Scholarship Fund
With assistance from the Alpha Iota Educational Foundation, the family and friends of Andrew Lee Vidal created this scholarship in 2004 to honor Andy's memory and his love of learning. Andy's legacy lives on through a fund that would make him proud, and provides assistance to deserving students. All monies generated and donated to this fund are used to seed a foundation that currently provides two scholarships, awarded annually to high school seniors (attending college immediately after graduating HS), or students attending an accredited junior college, community college, or university. The foundations' goal is to raise enough to perpetuate an annual award to benefit young people in Andy's name.
For more information please visit our website or Facebook page:
AVMSFund.com
Follow us on Facebook
Ava's Grace Scholarship Program
Since its founding in 2010, Ava's Grace Scholarship has been breaking the cycle of incarceration through the gift of education. Through scholarships and a robust networking experience, Ava's Grace supports students who have, or have had, an incarcerated parent or primary caregiver on their journey to and through college. Students who live anywhere in Missouri or in the Illinois counties that comprise the St. Louis metropolitan area are eligible to apply for scholarships of up to $5,000 per year. The Scholarships are renewable for a total of four years (or eight semesters).
Ava's Grace is about Hope. It's about Family. It's about the Future. The scholarship provides HOPE to children whose dreams have been compromised and lives have been forever altered by the actions of others. As a result of education and community support, young people become productive members of their FAMILY unit and society. As of 2018, Ava's Grace Scholarship is a program of The Scholarship Foundation of St. Louis, striving every day to give students a better FUTURE.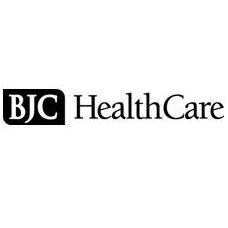 BJC HealthCare
The BJC Scholars Fund was established and funded by BJC HealthCare in response to community needs identified by the Ferguson Commission. It is administered through The Scholarship Foundation of St. Louis for college-bound high school seniors who reside in counties where BJC hospitals are located.
BJC HealthCare is the largest employer in the St. Louis region and one of the largest nonprofit health care organizations in the United States, delivering services to residents primarily in the greater St. Louis, southern Illinois and mid-Missouri regions. Serving the health care needs of urban, suburban and rural communities, BJC includes 15 hospitals and multiple health service organizations. Services include inpatient and outpatient care, primary care, community health and wellness, workplace health, home health, community mental health, rehabilitation, long-term care and hospice. BJC's nationally recognized academic hospitals, Barnes-Jewish and St. Louis Children's hospitals, are affiliated with Washington University School of Medicine. BJC HealthCare is committed to improving the health and well-being of the people and communities it serves through leadership, education, innovation and excellence in medicine.

Bobby Orf Family and Friends
The Bobby Orf #17 Scholarship was established in memory of one of Lafayette High School's great hockey players who died December 16, 2003 after almost two years of fighting complications of a rare blood disease, HLH. Bobby was known as a person of great strength, courage and determination who played hockey the same way. Recently, a new scholarship has been added for students who have received services from St. Louis Friends of Kids with Cancer. Recipients of the Bobby Orf #17 Scholarship have all possessed the attributes that defined the life of Bobby Orf:
Bobby's family and friends organize the Bobby Orf Memorial Golf Tournament each summer to raise funds for the scholarship programs and from time to time hold a benefit Spaghetti dinner with a poker tournament.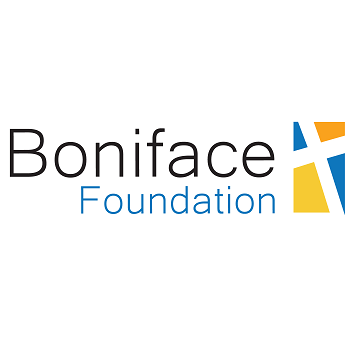 Boniface Foundation
The Boniface name is a tribute to the history of medical care provided to the St. Louis community by the Franciscan Sisters of Germany. The first hospital operated by the sisters was St. Boniface Hospital in south St. Louis, which was named for the parish that brought the sisters over from Germany. The Franciscan Sisters operated St. Boniface from 1873-77, followed by Pius Hospital in north St. Louis, little St. Anthony's Hospital and old St. Anthony's Hospital, both in south St. Louis. After the order relinquished control of the hospital, St. Anthony's Medical Center was built in south St. Louis County and opened in 1975. The foundation was established in 1999 and operated as a supporting organization to St. Anthony's Medical Center.
On June 1, 2017, St. Anthony's affiliated with Mercy and the foundation became a private organization and changed its name from St. Anthony's Medical Center Foundation to Boniface Foundation. In continuing in their mission to provide support for charitable and educational activities that promote individual and community health and well-being in St. Louis counties and city, the Boniface Foundation provides scholarships to children of St. Anthony's Medical Center employees meeting specified requirements.
Butler's Pantry
To celebrate 50 years in business, Butler's Pantry established the Melinda Jackson Scholarship in 2016 to help ensure that team members and their families will benefit from undergraduate education. The scholarship honors Melinda Jackson's commitment to Butler's Pantry, where she was dedicated to mentoring co-workers in every department of the company for more than 16 years. Melinda, who retired from Butler's Pantry in 2014, exhibited the Butler's Pantry Guiding Principles of Leadership, Vision & Mission every day, whether she was mentoring, or managing marketing, finance and human resources efforts.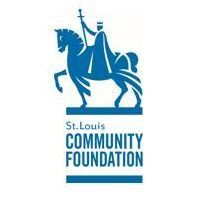 Campbell Family
This scholarship was created 2016 to honor the memory of John and Isabel Campbell by a member of their family. John founded Campbell Cereal, which became the Malt-O-Meal Company.
Centennial Collaboration Scholarship
The Centennial Collaboration Scholarship is a collaboration between The Scholarship Foundation of St. Louis and three partner organizations (Big Brothers Big Sisters of Eastern Missouri, College Bound, and Wyman's Teen Leadership Program), whose participants are eligible for consideration. This scholarship, up to $12,000 annually, may be used at an accredited, nonprofit two-or four-year college, university, or trade school located within the state of Missouri or a select number of institutions in Illinois.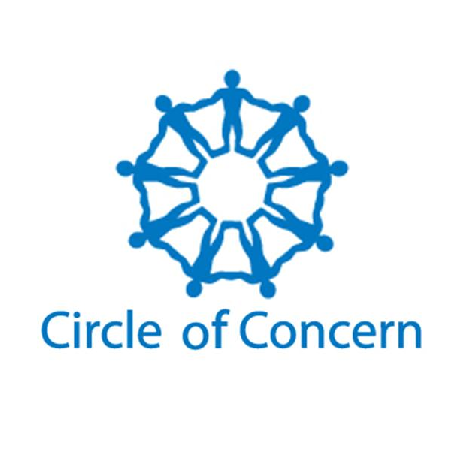 Circle of Concern
Circle of Concern serves west St. Louis County, a part of the St. Louis metropolitan area known for beautiful homes, corporate headquarters, good schools and a thriving business community. West County is also home to families that struggle every day to make ends meet. Lay-offs, underemployment, illness or injury, age and more – many families in the thick of West County prosperity find themselves urgently in need of assistance.
Circle of Concern, first and foremost, is a food pantry. We serve approximately 2,000 individuals monthly and more than 1,200 households annually.
At Circle, feeding families is just the beginning though. We also offer financial support, scholarships, job mentoring, children's programs and holiday events. All of these efforts work together to take a little off our clients' financial plates, allowing them to use their limited resources to regain their financial footing.
Deaconess Foundation & St. Louis American
The Deaconess Foundation Nursing Scholarship is proudly funded by Deaconess Foundation and is administered through The Scholarship Foundation of St. Louis with the assistance of The St. Louis American Foundation.
Deaconess Foundation is a faith-based grant making organization devoted to promoting healthy and hope-filled futures for children growing up in the St. Louis region, especially for those growing up in the grip of poverty.
The St. Louis American is Missouri's largest, most widely-read weekly newspaper targeted to African Americans. The American publishes 70,000 copies every Thursday, and distributes them, free, at more than 845 locations throughout St. Louis. In 1994, the St. Louis American Foundation was founded to enable the African-American community to increase its access to careers in Business, Sciences, and Humanities. The mission of the St. Louis American Foundation combines a primary interest in promoting educational opportunity with critical support for activiites that move individuals towards being self-directed and assuming personal responsibility for pursuing constructive futures.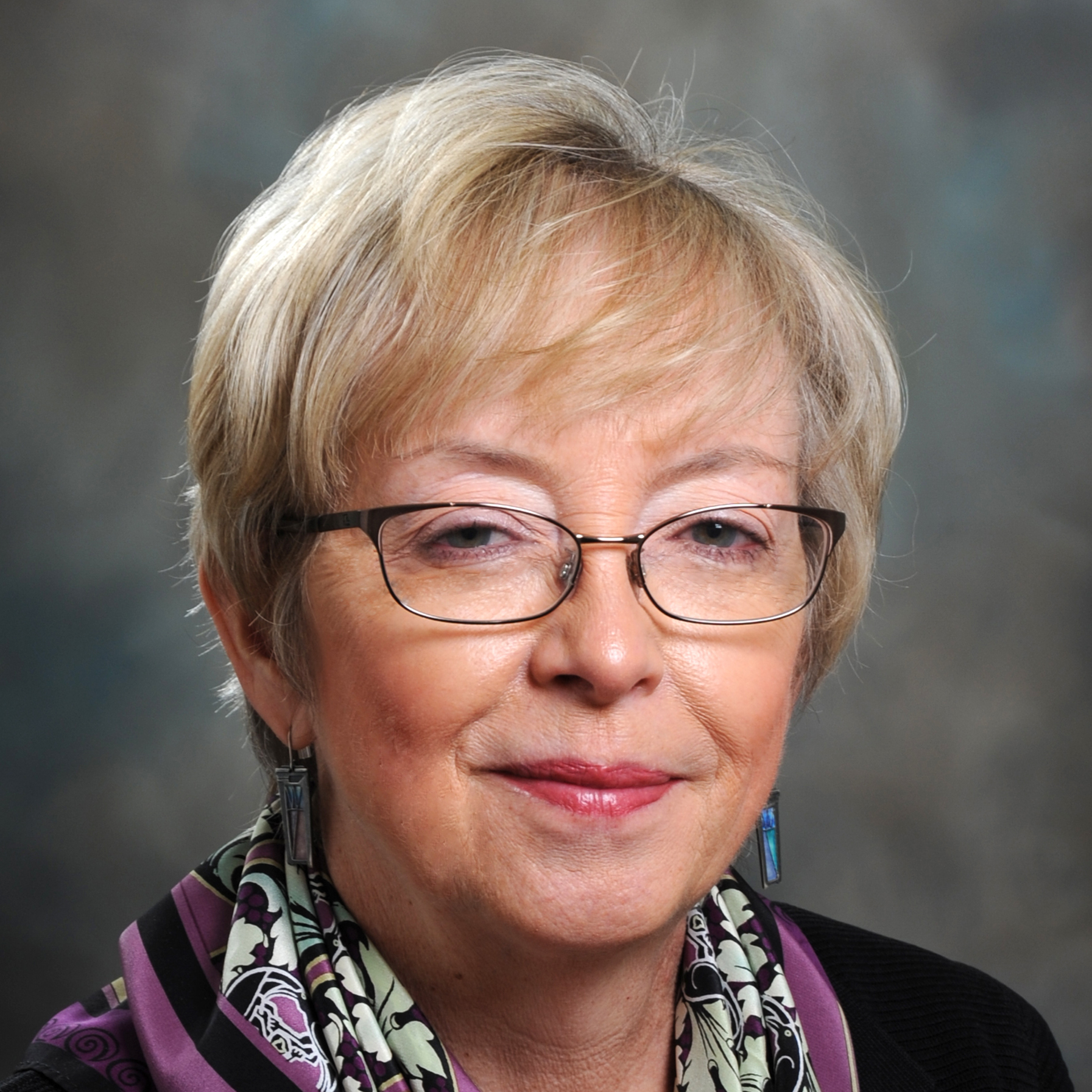 Dr. Patricia Potter
Dr. Potter established the Nurses for Ferguson Scholarship opportunity in 2014 to encourage minority students to enter the nursing profession. Pat Potter, RN, PhD, FAAN, retired in 2017 after a long career as director of research for patient care services at Barnes-Jewish Hospital, and had been a nurse for 46 years. She and co-author Anne Perry authored the Fundamentals of Nursing textbook used by nursing schools around the world. Now in its tenth edition, the book has helped set the standards for nursing care in the US and internationally. This scholarship opportunity has been funded by Dr. Potter and dozens her colleagues who want new generations of nurses to continue to become caring, dedicated professionals, equipped with the knowledge and leadership needed to impact the quality of the field.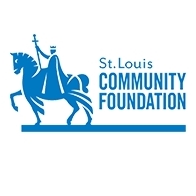 Edgar O. Zimmer
Edgar O. Zimmer supported hundreds of Monroe County youth with college scholarships for decades before his death on November 18, 2006 at 102. Edgar and Bonnie Zimmer recognized the potential of the youth of the community and the importance of education to assure a strong future for their beloved Monroe County. First his private foundation made scholarship and tuition waiver grants, and then, in 2002, Edgar established the Zimmer Family Scholarship program at the Greater Saint Louis Community Foundation to perpetually provide scholarships to help students receive a post secondary education in the field of their choice at the accredited college of their choice.
Mr. Zimmer's vision created a partnership between the high schools in the County and the community foundation that annually awards scholarships to students of good moral character and academic promise who have proven leadership or entrepreneurial spirit with demonstrated financial need at the college they will attend.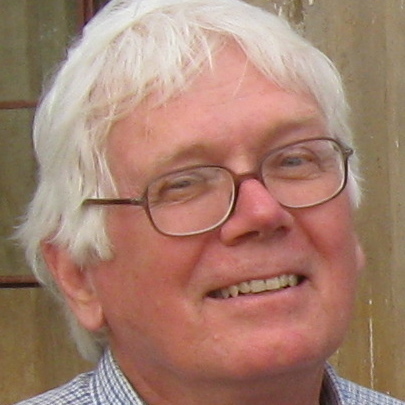 Edgar Schmidt
Edgar Schmidt has had a lifelong career in education and believes strongly in the importance of education from pre-kindergarten to post-high school. He taught high school mathematics and science in suburban St. Louis, Los Angeles, and Kenya in East Africa. Following retirement from full-time teaching, he worked with elementary teachers in East St. Louis and Chicago in efforts to improve the quality of science and math instruction in grade schools.
Mr. Schmidt is a long-time resident of Richmond Heights and believes strongly in the Maplewood Richmond Heights School District's efforts to provide the best education possible for its young people. He feels education is an important key to opening up opportunities in one's life. His vision in creating the Skimiti Scholarship is to give young men who have been residents of Joe's Place an opportunity to continue their formal education beyond high school.
EHG Foundation
Tracy Hart, Dirk Elsperman and Wendy Guhr created the EHG Foundation Scholarship program in 2016 to help build futures for the Tarlton team by providing scholarship support for the educational aspirations of the children of employees.

Equifax
Equifax is one of the largest consumer credit reporting agencies in the United States, providing consumer and commercial data and analytics to businesses, and helping consumers manage their credit information and protect their identities. Headquartered in Atlanta, Georgia, Equifax operates or has investments in 24 countries in North America, Central and South America, Europe and the Asia Pacific region, and employs approximately 10,100 employees worldwide. Equifax is actively involved in giving back to the communities where they are located through activities such as employee-led fundraising campaigns and hands-on volunteerism. Equifax has been instrumental is supporting and promoting projects that improve financial literacy and financial capability, especially for typically underresourced populations. Ferguson-Florissant School District donors
Tributes, memorials and other generous gifts to support the students of the Ferguson-Florissant School District make these scholarships possible.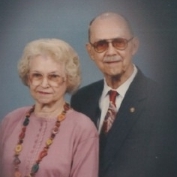 Fred E. Kiefer and Florence E. Kiefer
In 1997, St. Louis residents Fred and Florence Kiefer established their scholarship at the Greater Saint Louis Community Fund. It was their wish to be able to provide financial need based scholarships for St. Louis students in perpetuity. Based on their goals, recipients of the Fred E. Kiefer and Florence E. Kiefer Scholarship will be St. Louis residents that are active members of a church, have no police record, and maintain at least a B academic record.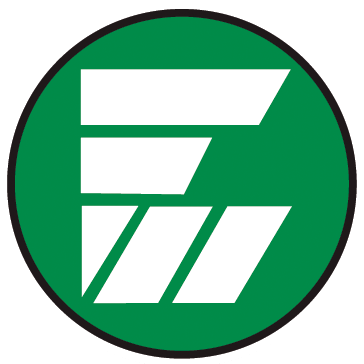 Fred Weber, Inc.
In September 1988, the Board of Directors of Fred Weber, Inc. established this scholarship program to honor the memory of the company's founder and the principles and values he exemplified in his business and personal life. Mr. Weber, who died in 1963, believed that a company should give back to the community some measure of what it had received. He supported numerous charitable organizations, especially those benefiting underprivileged children, with both his time and money.
The Board of Directors of Fred Weber, Inc. hopes that through this scholarship program Mr. Weber's beliefs in the value of education and his respect for the family goals of the company's employees will live on.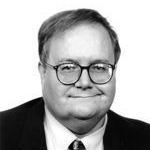 Friends and Colleagues of Neil Molloy
Neil Molloy served as Executive Director of the Housing Authority of St. Louis County from June 1993 until his untimely death in December 2007. Mr. Molloy ran the Housing Choice Voucher program that provides rental assistance to low income tenants and also the public housing program for elderly and disabled. He was committed to helping people of St. Louis County, particularly those with housing needs.
Prior to his work at the Housing Authority of St. Louis County, Mr. Molloy was a State Representative in the Missouri General Assembly, where he represented the Village of Pasadena Park, Missouri. During his eight years in Jefferson City, Mr. Molloy served in a number of capacities including Chair of the Election Committee and as a member of the Appropriations, Ways and Means, Higher Education, Elementary and Secondary Education and Professional Registration committees.
Mr. Molloy earned a B.S. in political science in 1974 and a B.G.S. in accounting in 1981 from the University of Missouri-St. Louis.
Mr. Molloy received many awards for his public service and his commitment to education. After his death, his family, friends, and colleagues decided the most meaningful memorial they could build would be educational opportunity for students participating in the county's housing programs.
Administered by The Scholarship Foundation of St. Louis, the Neil Molloy Memorial Scholarship provides renewable grant aid of $3,000 per year to a student who is a resident in a Housing Authority of St. Louis County property or is a part of the voucher program.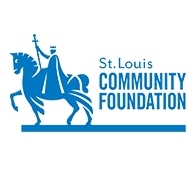 Friends of Saint Louis Municipal School of Nursing
The Friends of Saint Louis Municipal School of Nursing was established in 1954 to provide all manner of support to students in the nursing program that prepared nurses to work at City Hospital. The Friends' legacy lives on through this scholarship program established at the Greater Saint Louis Community Foundation in 2007.
Gerald Swope
Mr. Gerald Swope established this fund in 1925 as a memorial to his parents because of the sacrifices they had made to educate their children. The purpose of the fund is to assist worthy and exceptional graduates of public high schools in attaining a higher education at any college or institution they choose. The fund is available to students who are graduates of St. Louis City or St. Louis County public high schools. According to the wishes of the Donor, the student who applied for aid under this Fund should understand that the amount received should be repaid so that others may similarly benefit and continue their education. This is entirely a moral obligation, assumed by the student at the time an award is accepted from the Fund. Repayment may begin at any time, in small payments before or after college graduation, or in larger payments whenever possible.
Because of the excellent repayment record of the beneficiaries of the Fund, the trust has been able to aid more than 300 students with financial assistance over the years.
Glenn and Anne Moller
In 1968, Glenn and Anne Moller set up a private foundation as a memorial to their son, Glenn L. Moller, Jr. Known as "Clip" to his friends and family, Glenn, Jr. died while serving in Vietnam, but left behind memories of a fine young man who worked for three summers as a volunteer counselor for various Neighborhood Houses. He was always particularly pleased when one of the youth with whom he worked decided to try to go on to college.
In 1976, the Mollers converted the private foundation to a designated fund at the Greater Saint Louis Community Foundation. The purpose of the Glen L. Moller, Jr. Memorial Scholarship is to provide post high school education scholarships for needy and worthy youth, particularly those who have been touched and affected by the program of the Board for Inner City Missions of the United Church of Christ of Metropolitan St. Louis as carried out through its Neighborhood Houses.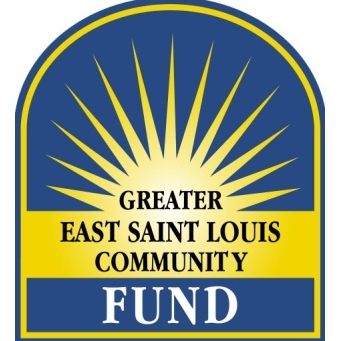 Greater East St. Louis Community Fund
The mission of the Greater East St. Louis Community Fund is to work to benefit the residents of East St. Louis and Brooklyn, Illinois in accordance with the directives of the United States District Court for the Southern District of Illinois. It is further the mission of the Fund to help the residents of East St. Louis and Brooklyn move up and out of poverty and to improve the Greater East St. Louis community and, in turn, to give back to and encourage others to work to benefit the communities of East St. Louis and Brooklyn.
Since 1992, the Greater East St. Louis Community Fund has assisted students in various fields of study through our commitment toward educational advancement. Our focus is to promote post-secondary achievement and to enhance the quality of life for residents of East St. Louis and Brooklyn.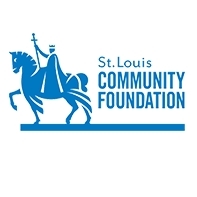 Greater St. Louis Foodservice Industry Council
The Dennis G. Glore Memorial Scholarship Fund was established at the Greater Saint Louis Community Foundation by the Greater St. Louis Foodservice Industry Council (GSLFIC), a trade association, in 1996 to honor the memory of Dennis G. Glore, a past president of the organization.
Dennis Glore grew up in St. Louis and studied drafting and mechanical engineering at a trade school. After completing his military service in 1959, Mr. Glore worked for several design, fabrication, and dealer firms in Missouri and Tennessee. In 1971, he returned to St. Louis and started his own company, Dennis G. Glore, Inc., specializing in foodservice design and consultation. Mr. Glore's firm was acknowledged multiple times as one of the top 50 foodservice consultants in the US by Foodservice Equipment and Supplies Specialist Magazine.
While Mr. Glore wasn't a formally-trained teacher, his family reports he was happiest when he was teaching someone "how to" do something—hunt or fish, design a commercial kitchen, or even remodel a house. He learned much of what he knew about the foodservice industry from peers in his field who shared their knowledge and experience, and was always willing to share his knowledge and experience with others. It is fitting that the scholarship bearing his name will support students to learn more about the hospitality and culinary industries in St. Louis.
Helen E. Nash, M.D.
Dr. Helen Nash spent her life advocating for and mentoring children and families in the City of St. Louis, serving as pediatrician to three generations of St. Louisans. She also trained, mentored, and inspired countless medical personnel over her storied career. Dr. Nash's enthusiasm for learning and her strong belief in equality are reflected in her desire to create a scholarship to help students receive a college education.
On October 4, 2013, the first anniversary of her death, Dr. Nash's nieces, Lauren Nash Ming and Dr. Alison Nash, finalized an endowment commitment to The Scholarship Foundation of St. Louis. The Helen E. Nash, M.D. Educational Trust Fund Scholarship will provide collegiate educational opportunity in the form of renewable scholarships to eligible students. As available, one or two graduating seniors from the City of St. Louis, who have demonstrated financial need and excelled academically, will be selected as the Helen E. Nash, M.D. Scholars. They will receive scholarships that will help fund tuition and expenses at four-year colleges or universities in Missouri.
Dr. Nash broke through gender and racial barriers during her career. After graduating from Spelman College in 1941, she was one of very few women attending Meharry Medical College in 1945. Upon completion of her pediatric residency at Homer G. Phillips Hospital in 1949, Dr. Nash was one of only four African-American physicians (and the only woman among them) invited to join the Washington University School of Medicine faculty, as well as the first African-American asked to join the St. Louis Children's Hospital staff. An energetic, ambitious, and highly committed physician, Dr. Nash also started her private practice in 1949, while remaining on staff at Homer G. Phillips Hospital, serving as pediatric supervisor and associate director of pediatrics from 1950 to 1964. She was president of Children's Hospital attending staff from 1977 to 1979. Dr. Nash retired from private practice and her faculty position in 1993. She then served as dean of minority affairs for Washington University School of Medicine from 1994 to 1996.
Helen Nash followed in her father, Dr. Homer E. Nash, Sr.'s footsteps in pursuing a medical career. He was a general practitioner in Atlanta. Her younger brother, Dr. Homer E. Nash, Jr., and her niece, Dr. Alison Nash, followed Helen into pediatrics. Dr. Alison Nash said of her aunt, "She set very high standards for herself and the people around her. Consequently, she was very clear that she not only wanted to practice medicine, she also wanted access to cutting edge research, and to make an impact on the future of medicine by teaching and mentoring new physicians. Helen refused to let others marginalize her, even when that meant facing extreme prejudice and bigotry. She loved her patients and pushed institutions to change to improve children's health and lives."
Hillman Family Foundation
The Hillman Scholars Program was established in 2015 by the Hillman Family. This scholarship fund was created to provide financial assistance for College Bound St. Louis students applying to college. The Hillman family's vision is to provide gap funding for selected students, not only during their freshman year, but continued through their four year college experience. A primary goal of the Hillman Scholars Program award is to help alleviate the financial burden that many students face at the conclusion of college. Another goal is to enhance these students' college experience through enrichment, better preparing them for a successful career path following college. As a family we believe in the importance of a college education, and providing students an equal opportunity to use their gifts to make a difference in the world.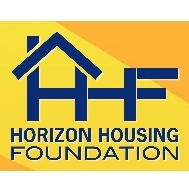 Horizon Housing Foundation
The Horizon Housing Foundation provides affordable housing to families and seniors in Missouri and Georgia. Created in November 2000, Horizon also provides resources to its residents which help them become financially stable and improve their quality of life. Programs offered include Quarterly Newsletters, Children's Library, Educational Plans, and Holiday Support.
The Horizon Housing Foundation Scholarship was established in 2013 to be awarded by The Scholarship Foundation of St. Louis to individuals who reside in any of the approximately 20 affordable housing developments in the St. Louis region that are owned by Horizon.